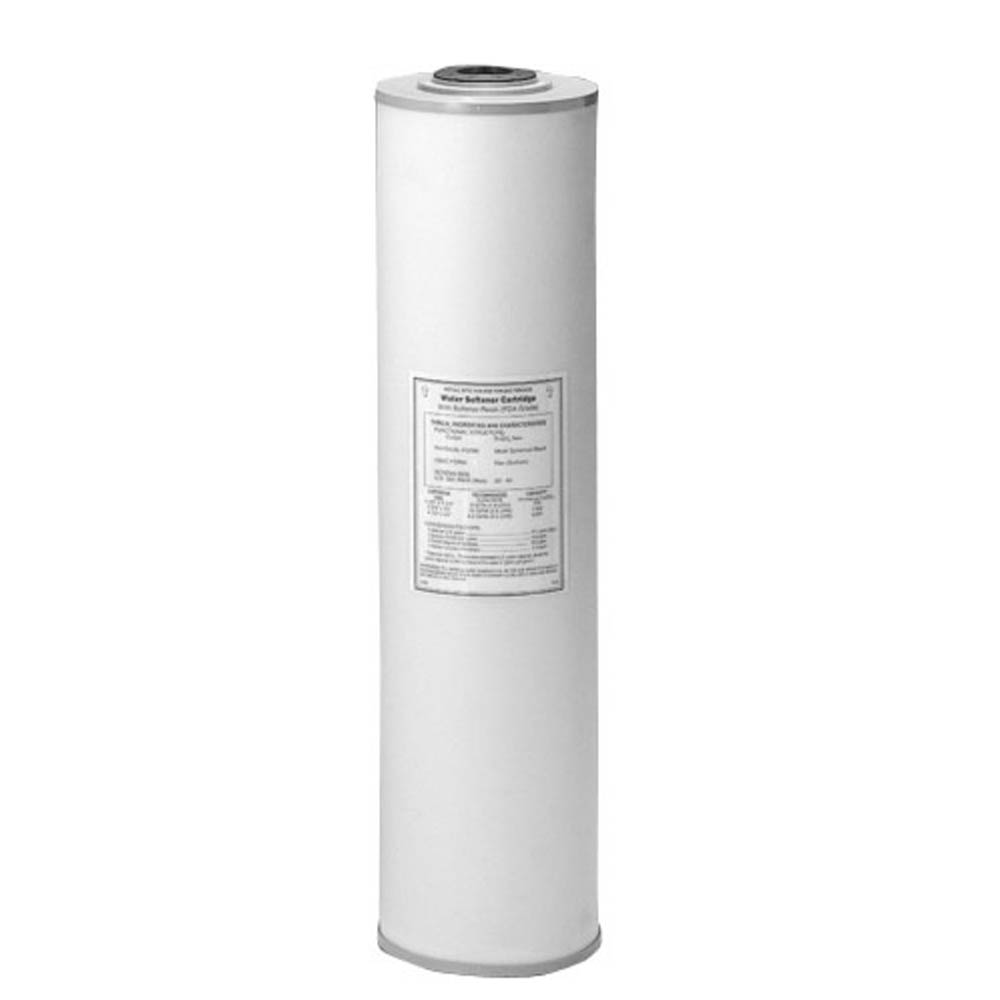 Everpure DEV9105-41 | Our#: 111723
SO-10 Softening Cartridge
Everpure DEV9105-41 | Our#: 111723
Fast Shipping & Free Returns
100% Compatibility Guarantee
SO-10 Softening Cartridge (9105-41)
6 people in your area recently purchased this product!
Fast Shipping & Free Returns
100% Compatibility Guarantee
Frequently Purchased Together
Product Details
SO-10 (9105-41)
Description:
10" softening cartridge for espresso machines reduces scale-forming minerals like calcium and magnesium
Reduces limescale build-up and corrosion in boiler tanks, heating elements, impeller, steam arm, etc.
Reduces downtime and maintenance costs whille extending the life of expensive espresso equipment
Drop-in design for use in Costguard filter housings
For dirty (turbid) water a sediment prefilter in addition to a carbon filter is recommended
Operational Tips:
Change cartridges on a regular 6 month preventative maintenance program
Change cartridges when hardness of treated water increases to more than 3 gpg
Service flow rate must not exceed 2.0 gpm
To determine cartridge life, divide total capacity of cartidge by the hardness in grains per gallon (gpg) or milligrams per liter (ppm), respectively
Maximum Flow: 2.0 gpm (7.6 Lpm)
Qty. per Case: 1
Working Pressure: 30 - 125 psi (2.1 - 8.6 bar), non-shock
Max. Temp: 40 - 100°F (4.4 - 38°C)
H: 9.75" D: 2.63"

---
Specifications
Dimensions:
2.63" x 9.75"
Capacity:
750 Gallons
Flow Rate:
2.0 GPM
Reduction Claims:
Hardness, Calcium and Magnesium
Replaces These Pcs:
Bunn:
EcoLab:
9320-1176
OptiPure:
SCLX-10
ShurFlo:
15-054-30
Additional Info
rmation
---