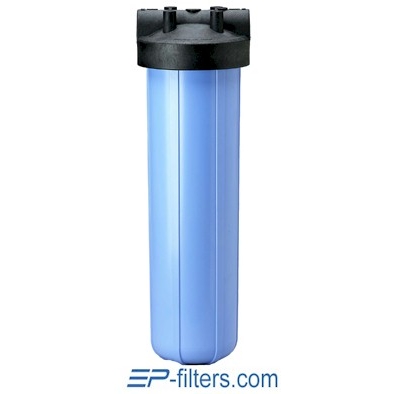 Everpure DEV910450 | Our#: 111720
3/4" #20 BIG BL HFPP W/PR
Everpure DEV910450 | Our#: 111720
Fast Shipping & Free Returns
100% Compatibility Guarantee
3/4" #20 BIG BL HFPP W/PR (9104-50)
This product is currently unavailable.
The Everpure DEV910450 that you're looking for is so popular right now, it is not available at the moment. Enter your email address and we'll keep you updated when it's in stock.
Fast Shipping & Free Returns
100% Compatibility Guarantee
Frequently Purchased Together
Product Details
3/4" #20 BIG BL HFPP W/PR (9104-50)
Big Bowl Housing for 20" H X 4 1/2" diameter cartridges
Big Bowl filter housing offers versatility to meet all of your large capacity filtration needs.
The extra large housing allows for greater cartridge capacity, reducing the number of vessels required for high flow-rate applications.
Constructed of durable reinforced polypropylene and is 20" in length.
The high-flow polypropylene (HFPP) 3/4" cap comes with pressure relief valve.
The contaminants or other substances removed or reduced by this system are not necessarily in your water. Do not use with water that is microbiologically unsafe or of unknown quality with out adequate disinfection before or after the system.
Qty. per Case: 0
Working Pressure: 90 psi (6.2 Bar)
Max. Temp: 100°F (37.8°C)
Inlet Outlet Size: 3/4" NPT
Warranty (Months): 60
H: 23 3/8" D: 7.25"
---
Additional Info
rmation
---