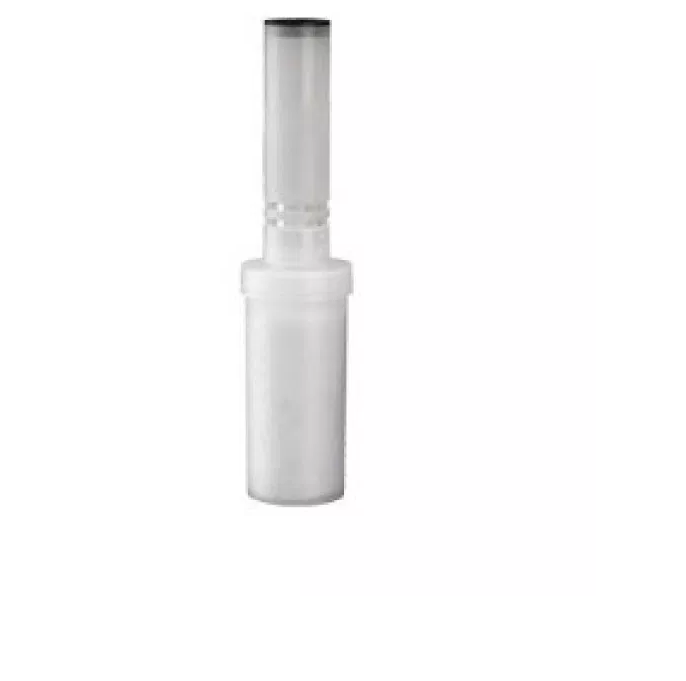 Everpure 9799-42 | Our#: 187955
Everpure SS-XL Scale Stick
Everpure 9799-42 | Our#: 187955
Fast Shipping & Free Returns
100% Compatibility Guarantee
Everpure SS-XL Scale Stick 9799-42
6 people in your area recently purchased this product!
Fast Shipping & Free Returns
100% Compatibility Guarantee
Frequently Purchased Together
Product Details
Everpure SS-XL, 9799-42, HydroBlend Water Treatment Cartridge, Scale Inhibitor
SS-XL
Increased capacity for locations with increased scale control needs.
Up to 4X the capacity of the SS-IMF (depending on the ow and water quality characteristics).
Features HydroblendTM compound, a unique blend that inhibits mineral scale deposits and provides corrosion protection in low ow water- fed equipment.*
Patented design (patent no. 5,580,448) dispenses a controlled amount of HydroblendTM for long-term protection and provides greater effectiveness than standard phosphate treatments.
Unaffected by high temperatures, permitting use in a wide variety of applications.
Translucent cartridge allows simple visual monitoring of product usage and ensures against wasteful premature cartridge replacement.
Integral feed cartridge ts most standard 10-inch housings, all current SR-X housings and all old style AR-X housings.*
The SS-XL ScaleStick® is designed for higher ow rates in Foodservice and light commercial applications.
The SS-XL is ideal for foodservice locations where SS-10 and SS-IMF cartridges are consumed before scheduled maintenance visits.
The SS-XL cartridge's larger diameter makes it suitable for small ware wash applications.
---