ClearChoice CCB002 | Our#: 184768
ClearChoice Replacement for Everpure MC2 / EV9612-56 - 2 pack
ClearChoice CCB002 | Our#: 184768
Fast Shipping & Free Returns
100% Compatibility Guarantee
NSF/ANSI Standards 42 and 53
FOR SODA FOUNTAIN or COMBINATION SYSTEMS
Cyst Reduction
Chlorine Taste and Odor Reduction
Total Dissolved Solids Reduction
17,000 gallon Capacity!
Sanitary, quick change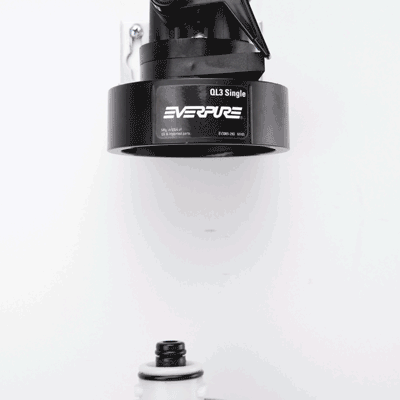 GUARANTEED TO FIT
Our replacement filters are specially designed
to fit your Everpure EV9612-56 system.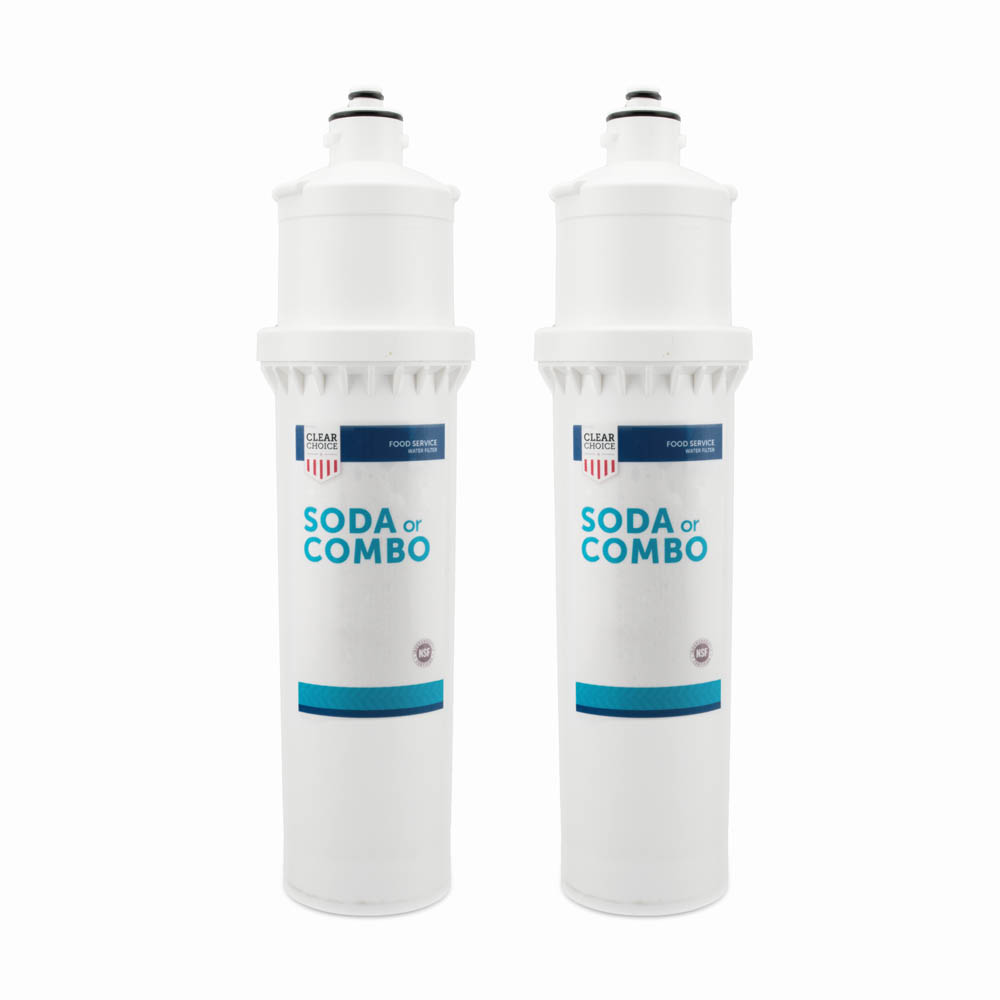 This product is currently unavailable.
The ClearChoice CCB002 that you're looking for is so popular right now, it is not available at the moment. Enter your email address and we'll keep you updated when it's in stock.
Fast Shipping & Free Returns
100% Compatibility Guarantee
NSF/ANSI Standards 42 and 53
Frequently Purchased Together
Product Details
Reduces particles as small as 1/2 microns and possible health contaminants such as cryptosporidium and giardia cysts. This filtration provides cleaner, better tasting water for cold beverages.
*The contaminants or other substances removed or reduced by this drinking water system are not necessarily in your water. Do not use with water that is microbiologically unsafe or of unknown quality without adequate disinfection before or after the system. Systems certified for cyst reduction may be used with disinfected water that may contain filterable cysts.
ClearChoice filters use ultra-fine, high capacity activated carbon that always meets or exceeds OEM specifications in a more compact filter.
Everpure® is a registered trademark of Everpure Inc. Northbrook, IL. - National Trade Supply, Inc, DiscountFilters.com and ClearChoice are not affiliated with Everpure® Inc. Northwood, IL
---
Specifications
Micron Rating:
.5 Micron
Dimensions:
14-1/2" H x 3-1/2" Dia.
Capacity:
17,000 Gallons
Certifications:
NSF/ANSI 42 & 53
Flow Rate:
2 GPM
Max Pressure:
125 PSI
Max Temperature:
100 °F
Reduction Claims:
Cysts, Chlorine Taste & Odor, Sediment
Replaces These Filter Cartridges:
EcoLab:
9320-2401
93202401
ECO-MC
Everpure:
4FC
7FC
961255
EV9612-55
EV961255
EV961256
EV9613-10
EV961310
EV9692-21
EV969221
EV969261
MC2
XC2
Heritage:
EVEEV9612-56
Nu-Calgon:
nu-MC2
NuCalgon:
Pentair:
Tier1:
FS-EHC-BGAC-SL-01
Webstaurant:
Webstaurants:
Fits In These Systems:
Everpure:
35729606
EV9256-17
EV9256-18
EV9256-19
EV925614
EV925617
EV925618
EV925619
EV9259-14
EV9259-24
EV925924
EV9272-18
EV9272-22
EV9272-23
EV9272-24
EV9272-41
EV927218
EV927222
EV927223
EV927224
EV927241
EV9278-91
EV927891
EV9336-11
EV933611
EV9798-38
EV979838
Filter Head
QC7I
QC7I DIO Manifold
QC7I Quad Parallel Head
QC7I Triple Parallel Head
QC7I Twin Parallel Head
QL1
QL2
QL3
QL3B
Series Head
Twin Series Head
Pentair:
Coldrink 1-MC
Coldrink 1-MC2
Coldrink 2-MC
Coldrink 2-MC2
Coldrink 3-MC
Coldrink 3-MC2
Dual High Flow Coldrink M-MC
Dual High Flow Coldrink M-MC2
Dual High Flow Coldrink S-MC
Dual High Flow Coldrink S-MC2
EV9259-24
EV925924
EV9272-22
EV9272-23
EV9272-41
EV927222
EV927223
EV927241
EV9275-01
EV9275-02
EV9275-03
EV927501
EV927502
EV927503
EV9328-01
EV9328-02
EV9328-03
EV9328-05
EV9328-06
EV932801
EV932802
EV932803
EV932805
EV932806
EV9330-42
EV933042
EV9336-11
EV933611
EV9337-22
EV9337-44
EV933722
EV933744
EV9437-10
EV9437-11
EV943710
EV943711
High Flow CSR Quad-MC
High Flow CSR Quad-MC W/LPA
High Flow CSR Quad-MC2
High Flow CSR Quad-MC2 W/LPA
High Flow CSR Triple-MC
High Flow CSR Triple-MC W/LPA
High Flow CSR Triple-MC2
High Flow CSR Triple-MC2 W/LPA
High Flow CSR Twin-MC
High Flow CSR Twin-MC2
QC71 Quad
QC71 Quad-MC
QC71 Single
QC71 Single-MC
QC71 Triple
QC71 Triple-MC
QC71 Twin
QC71 Twin-MC