ClearChoice CCB001 | Our#: 184665
ClearChoice Replacement for Everpure OCS2 / EV9618-02
ClearChoice CCB001 | Our#: 184665
Fast Shipping & Free Returns
100% Compatibility Guarantee
NSF/ANSI 42 & 53
FOR COFFEE/TEA SYSTEMS
Cyst Reduction
Scale Control
Chlorine, Taste & Odor Reduction
Total Dissolved Solids Reduction
Sediment Reduction
15,000 gallon Capacity
Sanitary, quick change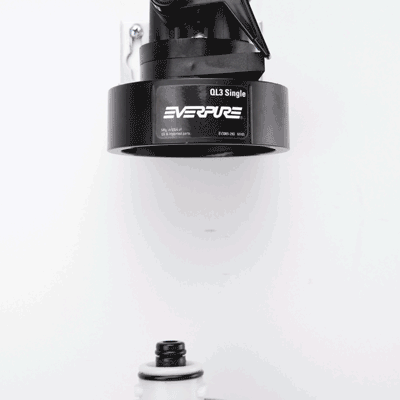 GUARANTEED TO FIT
Our replacement filters are specially designed
to fit your Everpure EV9618-02 system.
2 people in your area recently purchased this product!
Fast Shipping & Free Returns
100% Compatibility Guarantee
NSF/ANSI 42 & 53
Frequently Purchased Together
Product Details
Built-in polyphosphate scale inhibitor reduces scale build-up and decreases maintenance and repair costs. Reduces particles as small as 1/2 micron and possible health contaminants such as cryptosporidium and giardia cysts. Pre-filter wrap prevents premature fouling.
ClearChoice filters use ultra-fine, high capacity activated carbon that always meets or exceeds OEM specifications in a more compact filter.
Everpure® is a registered trademark of Everpure Inc. Northbrook, IL. - National Trade Supply, Inc, DiscountFilters.com and ClearChoice are not affiliated with Everpure® Inc. Northwood, IL
---
Specifications
Micron Rating:
.5 Micron
Dimensions:
10" Length x 2-1/2" Diameter
Capacity:
15,000 Gallons
Certifications:
NSF/ANSI 42 & 53
Flow Rate:
1.67 GPM
Max Pressure:
125 PSI
Max Temperature:
100 °F
Reduction Claims:
Cyst, Scale, Chlorine Taste & Odor, Sediment
Replaces These Filter Cartridges:
BevGuard:
BGE-1200S
Everpure:
Heritage:
EVEEV961802
EVEEVEV961802
NuCalgon:
Pentair:
Swift Green:
SGF-96-03-VOC-L-AG-S
Tier1:
FS-BGAC-SL-01-1500
Webstaurant:
Fits In These Systems:
Everpure:
35729606
EV9256-17
EV9256-18
EV9256-19
EV925614
EV925617
EV925618
EV925619
EV9259-14
EV9259-24
EV925924
EV9272-18
EV9272-41
EV927218
EV927241
Filter Head
QC7I
QL1
QL2
QL3
QL3B
Pentair:
EV9256-17
EV925617
EV9259-14
EV9259-24
EV925914
EV925924
EV9272-18
EV9272-41
EV927218
EV927241
EV9275-60
QC7I
QL1
QL2
QL2-OCS2
QL3
QL3B