Whirlpool W10135699 | Our#: 172390
Affresh High Efficiency Washer Cleaner

23 review(s)
Whirlpool W10135699 | Our#: 172390
Fast Shipping & Free Returns
100% Compatibility Guarantee
Affresh Washer Cleaner - package of 3 tablets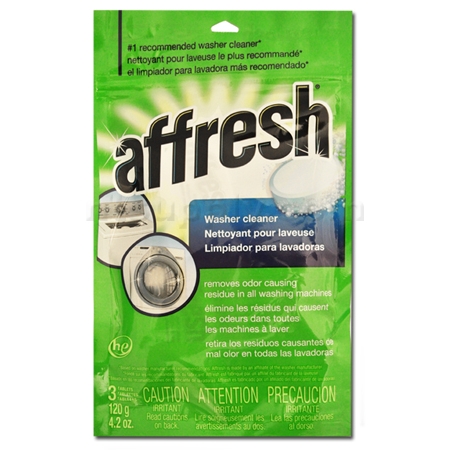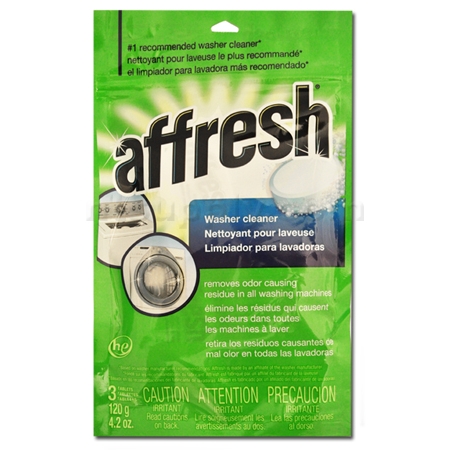 3 people in your area recently purchased this product!
Fast Shipping & Free Returns
100% Compatibility Guarantee
Frequently Purchased Together
Product Details
Affresh TM Washer Cleaner - package of 3 tablets

Washer cleaner for HE (High Efficiency) washing machines

Replace that old bottle of bleach with Affresh. Here's why. Affresh uses surfactant chemistry to break down the root problem - detergent residue. Bleach only kills odor-causing bacteria but leaves behind the detergent residue. All you have to do is drop a tablet in the wash basket (without clothes, of course) and run a Normal Cycle (hot option) or Clean Washer Cycle. The slow dissolving, foaming tablet fizzes away residue, leaving the washer fresh and clean. Affresh is environmentally friendly, safe on septic tanks, and safe for all washer components.
---