PUREFLOW AB071540 | Our#: 200068
PUREFLOW Cabin Filter Air Freshener, New Car Smell
PUREFLOW AB071540 | Our#: 200068
Fast Shipping & Free Returns
100% Compatibility Guarantee
One-of-a-kind air freshener releases a fresh and clean scent
Designed to latch directly onto your car's air filter pleats
Installs out-of-sight
Remains effective for as long as 90 days
Easy to install, takes just minutes!
Small footprint - doesn't restrict airflow!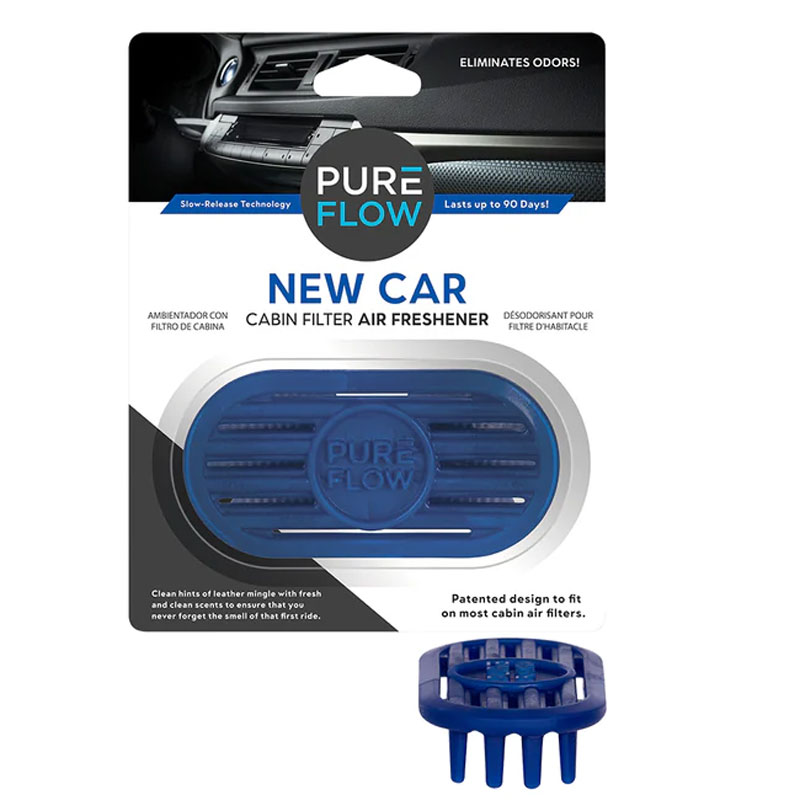 5 people in your area recently purchased this product!
In Stock
Ships in 24 hours
Fast Shipping & Free Returns
100% Compatibility Guarantee
Frequently Purchased Together
Product Details
The PUREFLOW® cabin filter air freshener is compatible with most cabin air filters, regardless of brand. It installs out-of-sight and come with advanced slow-release technology that regulates the amount of aroma being diffused. This function provides a balanced flow of fresh air that helps maintain the perfect odor. Never too strong, and never too weak. Additionally, this technology allows the air freshener to remain effective for as long as 90 days. This is about 60 days longer than conventional car air fresheners. .
"New Car Smell" - clean hints of leather mingle with fresh and clean scents to ensure that you never forget the smell of the first ride
Easy to install, takes just minutes! Fits snuggly into cabin air filter pleats
Remains effective for as long as 90 days
Small footprint - doesn't restrict airflow!
Dimensions - 3-1/8" L X 1-1/2" W X 5/8" H

---