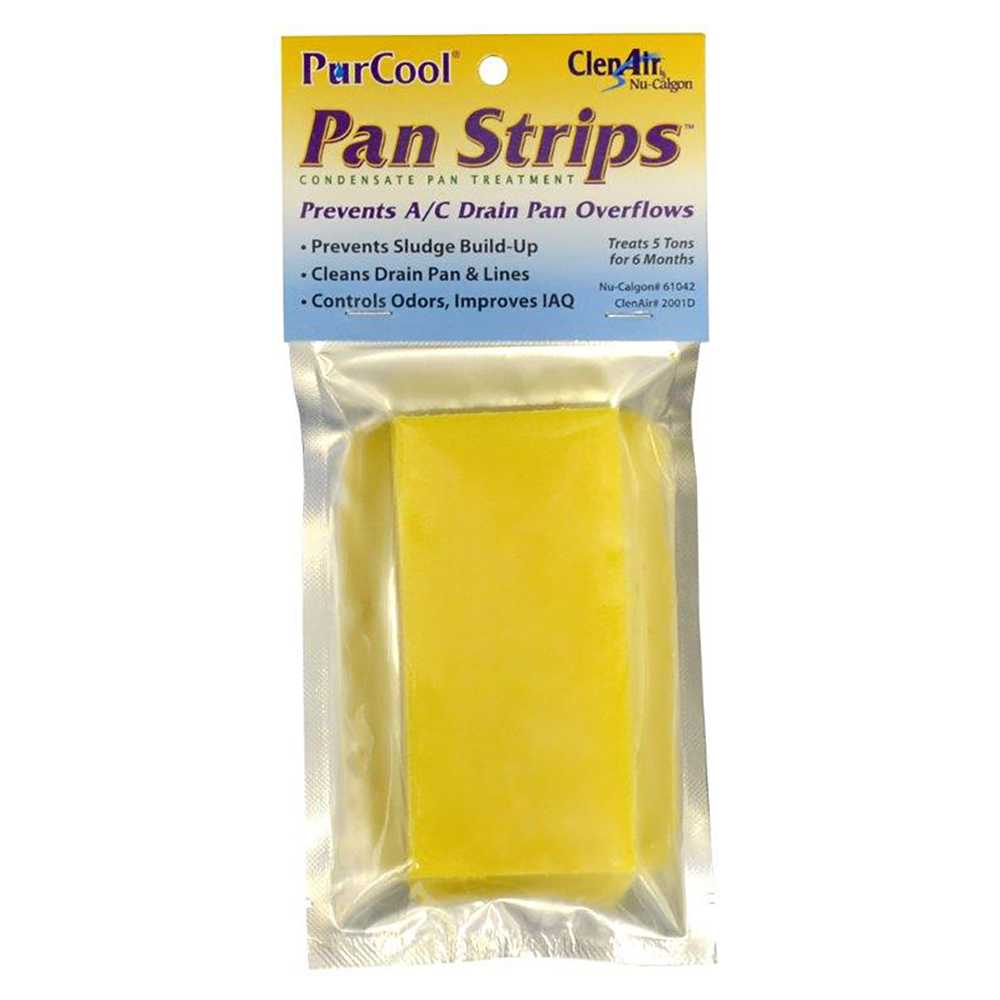 Nu-Calgon 61042-5 | Our#: 185253
Air Conditioner Drain Pan Clog Preventer
Nu-Calgon 61042-5 | Our#: 185253
Fast Shipping & Free Returns
100% Compatibility Guarantee
Prevents odorous Slime and Sludge build-up
Keeps drain pan from overflowing
Can prevent water damage to your home
Can prevent costly service calls
2 people in your area recently purchased this product!
Fast Shipping & Free Returns
100% Compatibility Guarantee
Frequently Purchased Together
Product Details
PurCool Green strips prevent slime and sludge build-up in air conditioning condensate drain pans to keep water from overflowing. When placed in the drain pan, PurCool strips will slowly dissolve in the condensate water, providing preventative treatment for 4-6 months. PurCool strips will completely dissolve.
Use in all A/C air handlers, fan coil units, window units, mini splits, and refrigeration condensate drain pans

---
Additional Info
rmation
---