Nu-Calgon 4171-75 | Our#: 185252
Air Conditioner Coil Cleaner
Nu-Calgon 4171-75 | Our#: 185252
Fast Shipping & Free Returns
100% Compatibility Guarantee
Freshens and cleans your Air Conditioning System
Optimal energy efficiency and cooling performance
Can prevent costly service calls
Can prolong the life of your Air Conditioning System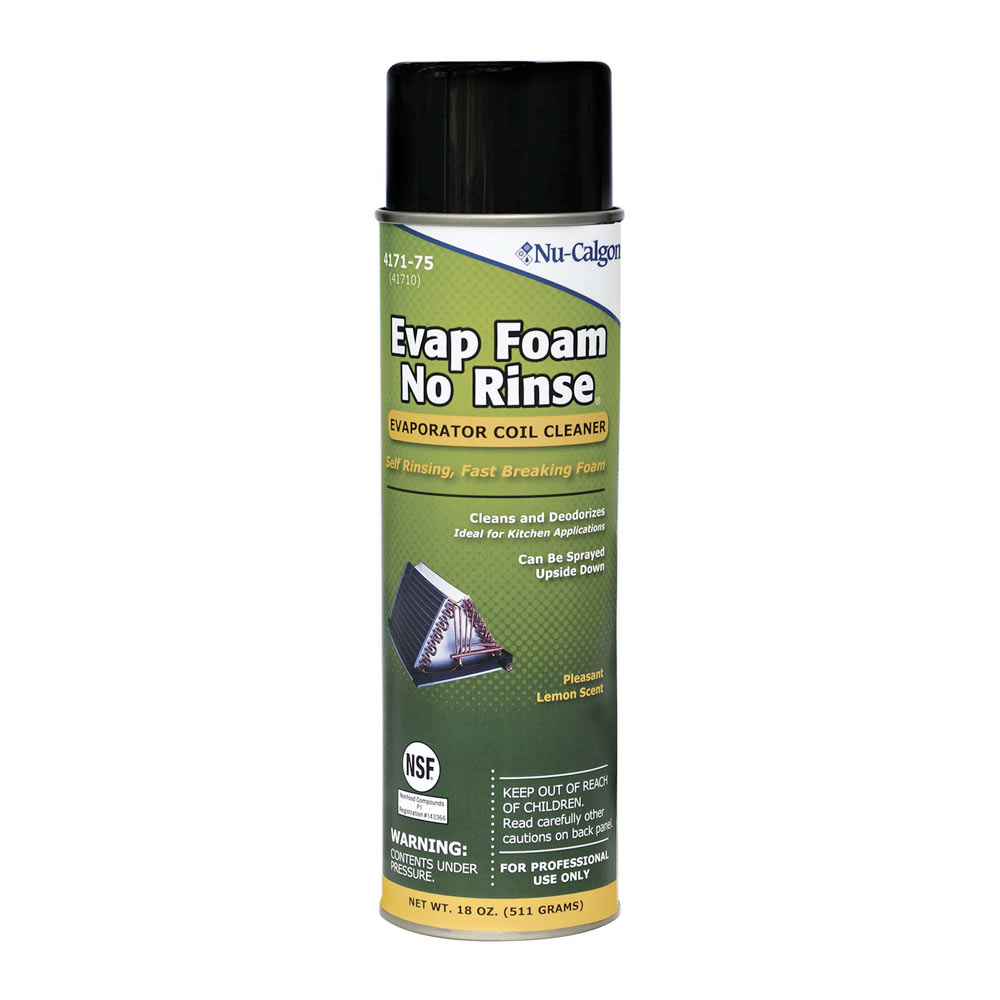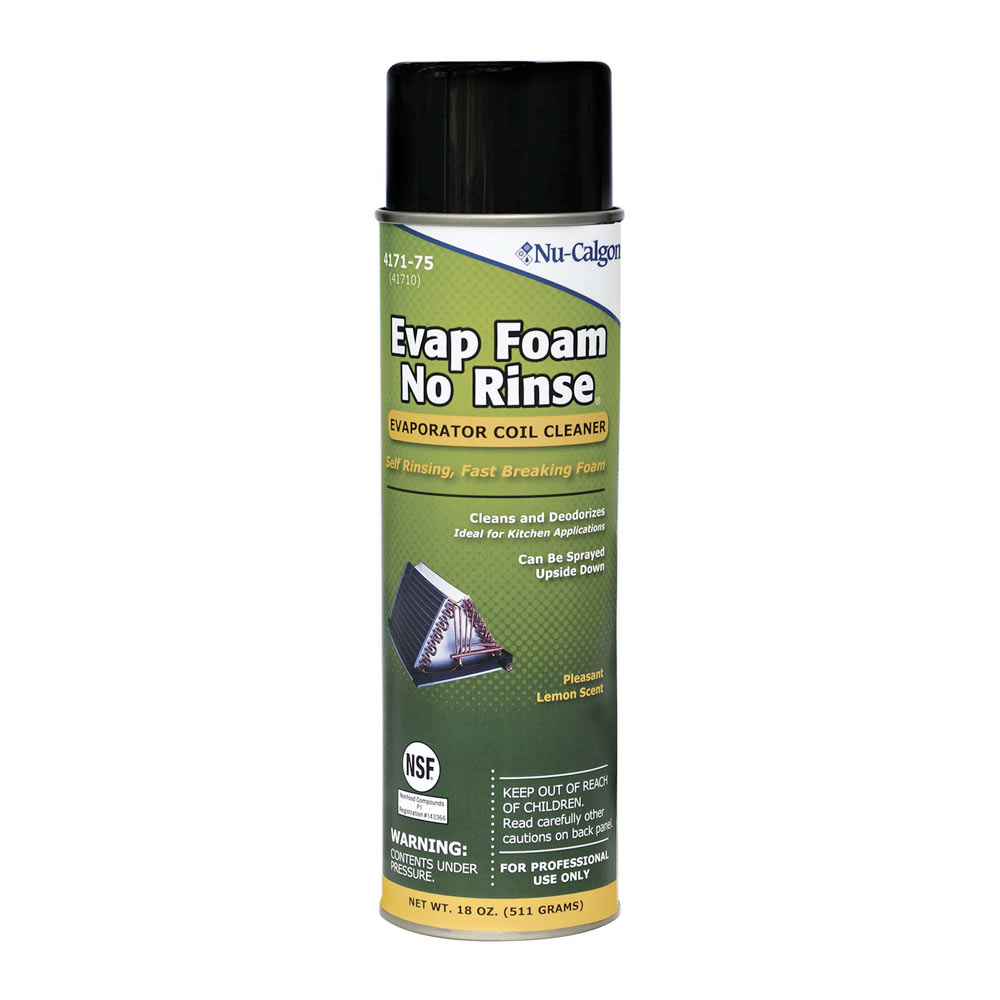 2 people in your area recently purchased this product!
In Stock
Ships in 24 hours
Fast Shipping & Free Returns
100% Compatibility Guarantee
Frequently Purchased Together
Product Details
Evap Foam is a heavy duty detergent foam that you spray on the evaporator coils inside your Air Conditioning System. It quickly dissolves all the dust that is very commonly built up on air conditioner coils and washes it down the drain pan with no scrubbing, wiping or water. Evap Foam is fortified with corrosion inhibitors. This aerosol NSF registered product is safe enough for use as a coil cleaner in and around food processing areas, and helps leave the area deodorized with a pleasant lemon scent.


---
Additional Information
---