Bio Ouster D-B2005-30 | Our#: 188622
Jetted Bathtub Restoration Kit

1 review(s)
Bio Ouster D-B2005-30 | Our#: 188622
Fast Shipping & Free Returns
100% Compatibility Guarantee
Bio Ouster® Jetted Bathtub Plumbing Cleanse Kit purges dangerous bio contaminants from jets, pipes, and surfaces.
Includes four (4) 1oz pouches of treament solution and one (1) microfiber towel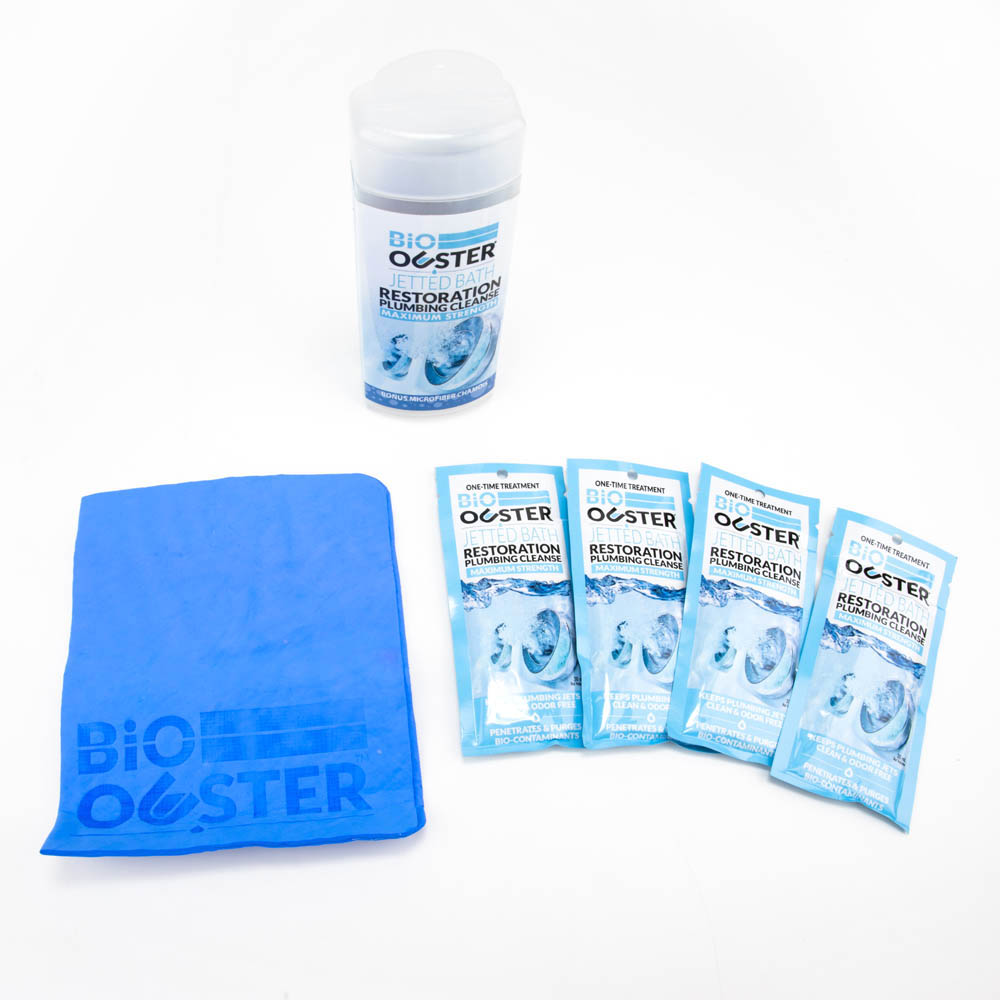 3 people in your area recently purchased this product!
Fast Shipping & Free Returns
100% Compatibility Guarantee
Frequently Purchased Together
Product Details
The Bio Ouster Jetted Tub deep cleanser removes dangerous biofilm from jets, pipes, and surfaces. Dangerous communities of bio matter such as bacteria, yeasts, fungi, protozoa, algae, and other organisms thrive in the pipes and surfaces of your jetted spa by creating a protective shell called bio matter. BioOuster CAN aid in the removal of the Biofilm by penetrating the matrix allowing for planktonic cells to be oxidized by the sanitizer or drained from the jetted bath.

Includes 4 packets of cleaner for 4 bathtub treatments included
Includes bonus microfiber cleaning chamois for wiping down the biofilm residue after using the cleanser
Treats up to 75 gallons in jetted bathtub
Works in just 20 minutes
---