Aprilaire 113 | Our#: 181407
Aprilaire #113 MERV 13 Replacement Filter

16 review(s)
Aprilaire 113 | Our#: 181407
Fast Shipping & Free Returns
100% Compatibility Guarantee
Protect more sensitive lungs
Highest rated filter to reduce most pollutants
Reduces pollen, dust, lint, dust mite debris, pet dander & mold spores
Lessens odors from car fumes & smoke
Removes bacteria & virus carriers
Creates cleaner indoor air
6 people in your area recently purchased this product!
Fast Shipping & Free Returns
100% Compatibility Guarantee
Frequently Purchased Together
Product Details
Aprilaire #113 High Efficiency Filter Media (Single Filter)

Fits the following Aprilaire Air Cleaners:
Model 1110 jPermanently traps over 90% of respirable dust and pet dander sized particles (1.0 to 3.0 microns)
Permanently traps up to 75% of bacteria sized particles (.3 to 1 micron)
Collapsible media with self spacing pleats installs in seconds.
Media replacement is recommended after one to two years depending on air flow.
SelfSeal dramatically reduces air bypass, improving filter performance.
Rated MERV 13
Airflow Capacity up to 1200 CFM Maximum
Filter Length - approximately 20-1/2"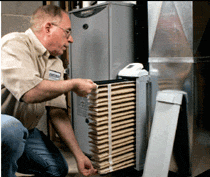 No pleat spacers - media slides right in!!

Instructions:
1). Turn home thermostat mode to "OFF' and fan mode to "AUTO"
2). Remove Air Cleaner door
3). Remove dirty filter
4). Expand clean filter
5). Install new (clean) filter with Air Flow arrow pointing toward furnace or air handler. Align filter top and bottom rails and slide into place. Replace door
6). Press reset on air cleaner control
7). Return home thermostat to original settings
---