Aprilaire 4270 | Our#: 110176
Aprilaire 4270 Pleat Spacers for 2400/5000 Air Cleaner

9 review(s)
Aprilaire 4270 | Our#: 110176
Fast Shipping & Free Returns
100% Compatibility Guarantee
Aprilaire #4270 pleat spacers for air cleaner model 2400 / 5000 (6-Pack)
This product is currently unavailable.
The Aprilaire 4270 that you're looking for is so popular right now, it is not available at the moment. Enter your email address and we'll keep you updated when it's in stock.
Fast Shipping & Free Returns
100% Compatibility Guarantee
Frequently Purchased Together
Product Details
Aprilaire #4270 pleat spacers for air cleaner model 2400 / 5000 (6-Pack). Spacers clip into the plastic inner housing to hold filter media in place and keep pleat spacing even. Pleat spacers and inner housing can be re-used and only need to be replaced if they are broken or lost.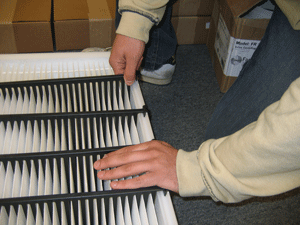 ---