Aprilaire 4119 Pleat Spacers for 2200 Air Cleaner
Aprilaire 4119 | Our#: 110175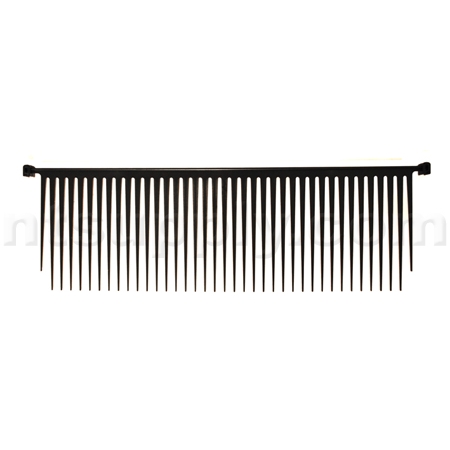 Description
---
Aprilaire #4119 pleat spacers for air cleaner model 2200 (5-Pack). Spacers clip into the plastic inner housing to hold filter media in place and keep pleat spacing even. Pleat spacers and inner housing can be re-used and only need to be replaced if they are broken or lost.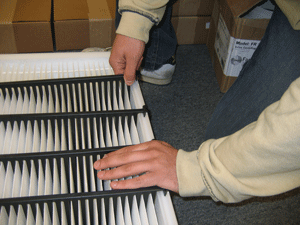 Reviews
---
Aprilaire 4119 Pleat Spacers for 2200 Air Cleaner
DAVID S. 2 months ago
These spacers work perfectly to replace the old broken ones that have dried out over time. However, the cost of these relatively simple plastic devices seems a bit over-the-top.
Reviewer 9 months ago
I received the Pleat Spacers timely in excellent condition. I ordered then by mistake. Customer Service was so helpful correcting my mistake, and getting to me the correct product I wanted.
Reviewer 6 months ago
Seems like a lot of money for a large plastic comb, but this is somethiing very necessary for the pleated filter system, and these five pleat holders fit in my filter rack just fine.
Reviewer 6 months ago
I have been looking for this product for some time. No one in my area has ever had them or even new what I was talking about. Thanks Discount filters.
Reviewer 7 months ago
Fits perfectly and easy to install. But, very expensive for what you're getting.
Reviewer 7 months ago
These are easy to install, fit well and cost less than half the price my regular A/C maint. company charges.
Reviewer 9 months ago
This product did not work on my April Aire unit...teeth were the same but the end clips did not fit into the track and clip in...I had no problem with returning them and got credit...I was pleased with the transaction
Reviewer 11 months ago
Fits fine; replaced a set originally installed in 1998 that had begun to fall apart at the ends.
Reviewer 3 months ago
I am glad I ordered these as they make installation easier.
3 people in your area have bought this product in the last day!

Save Your Furnace Tip #3:
Did you know that the nominal size of your air filter is probably not the same as the actual size? Just like measurements on lumber, the actual size of an air filter is usually slightly smaller than the nominal size.