Refer Friends & Get Free Filters!
Refer a friend and you'll receive $10 off your next order when they buy from DiscountFilters.com. For example if you refer 5 friends and they all purchase from us, you'll get $50 to spend on our site, no minimum order!
Your friends will also get a $10 off coupon to use on their first order. It's a win–win for everyone!
Use your contacts to fill in the form.
Share on Facebook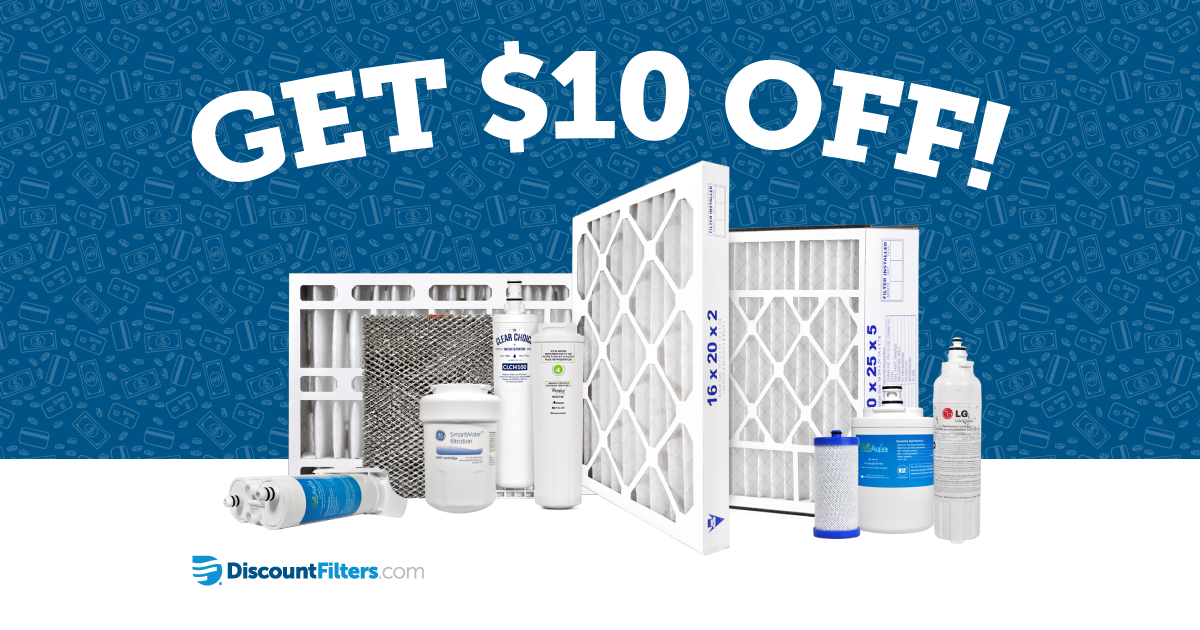 Hey Friends! DiscountFilters is giving us each $10 off our next purchase of air or fridge filters. Order today and get $10 off plus free shipping!
Post to Facebook
Terms & Conditions
How it works: You will receive a $10 off coupon to use on www.discountfilters.com for each friend referred, that makes a qualifying purchase on www.discountfilters.com. Each friend that is referred, will also receive a $10 off coupon to use on their first purchase at www.discountfilters.com. The $10 off coupon can't be exchanged for cash or gift cards. $10 off coupons for referrals will expire after 30 days. The $10 off coupons earned for the referrers will not expire. Each referral that makes a purchase must be a new customer to DiscountFilters.com to get the $10 off coupon. There is no limit on how many friends you can refer to DiscountFilters.com. There is also no limit on how many $10 off coupons you can earn per referral. We reserve the right to cancel or suspend your filter cash if any fraud or misuse is detected.

Save Your Furnace Tip #1:
Make sure the airflow arrow is pointed in the direction that air flows through your system.