Frigidaire AFCB PureAir Replacement Air Filter Cartridge
Frigidaire AFCB | Our#: 175022
1 Year Purchase Guarantee - Free returns for a year, up to $1000 of purchase protection.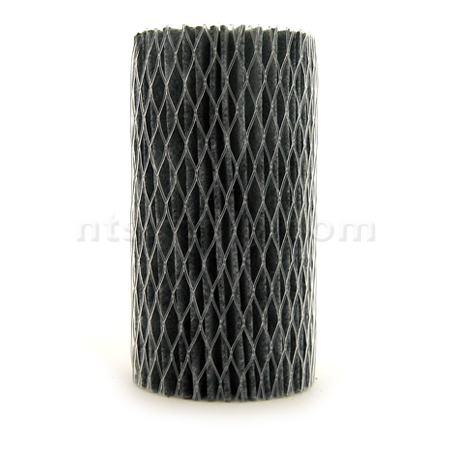 Description
---
Frigidaire AFCB PureAir Replacement Air Filter Cartridge. Also replaces Electrolux EAF1CB (part # 241504902) in ICON branded refigerators with the fan-forced PureAdvantage Air Filtration System.

Fits Frigidaire refrigerators with the fan-forced PureAir Air Filtration System. Same as Kenmore Part # 9917, 46-9917.

Frigidaire PureAir refrigerator air filter (model AFCB) eliminates foul odors from your refrigerator and freezer. Using an exclusive combination of baking soda, activated carbon and zeolites, the Frigidaire PureAir filter traps, neutralizes and removes odor-causing molecules.

.Eliminates foul odors from your refrigerator and freezer
.Helps remove onion, garlic, fish and other strong odors
.Helps stop food odors from seeping into beverages
.Helps prevent odor cross-contamination of foods
.Keeps refrigerators smelling fresh
.Makes ice taste better
.Fits all PureAir equipped refrigerators by Frigidaire
.Easy to change
.Lasts up to 6 months
Dimensions - 4.5" H X 2-3/8" Diameter
INSTALLATION INSTRUCTIONS:
Release the catch, and let the bottom half of the air filter housing swing down
Remove the old filter and discard
Remove the plastic wrap from the new filter and install
Swing the housing back up until the catch engages
Press and hold the Filter Reset button on the electronic control panel for 3 seconds (or until the Filter OK light comes on)
Press and hold the Filter Reset button again for 3 seconds to turn off the filter status message
That's it... you're ready for another 6 months

Save Your Furnace Tip #8:
If you have a 6-month filter, schedule your filter changes when daylight savings changes. When you "spring forward" or "fall back" setting clocks around the house, change your filter at the same time.