Discountfilters.com announces ClearChoice IAPMO NSF/ANSI 42 certification
ClearChoice Refrigerator Water Filters independently tested and certified to remove chlorine taste and odor
Consumers using ClearChoice filters have long benefited from the clean, crisp taste, but the company went one step further and received official IAPMO certification. Certification involves a rigorous quality testing process by an independent third party.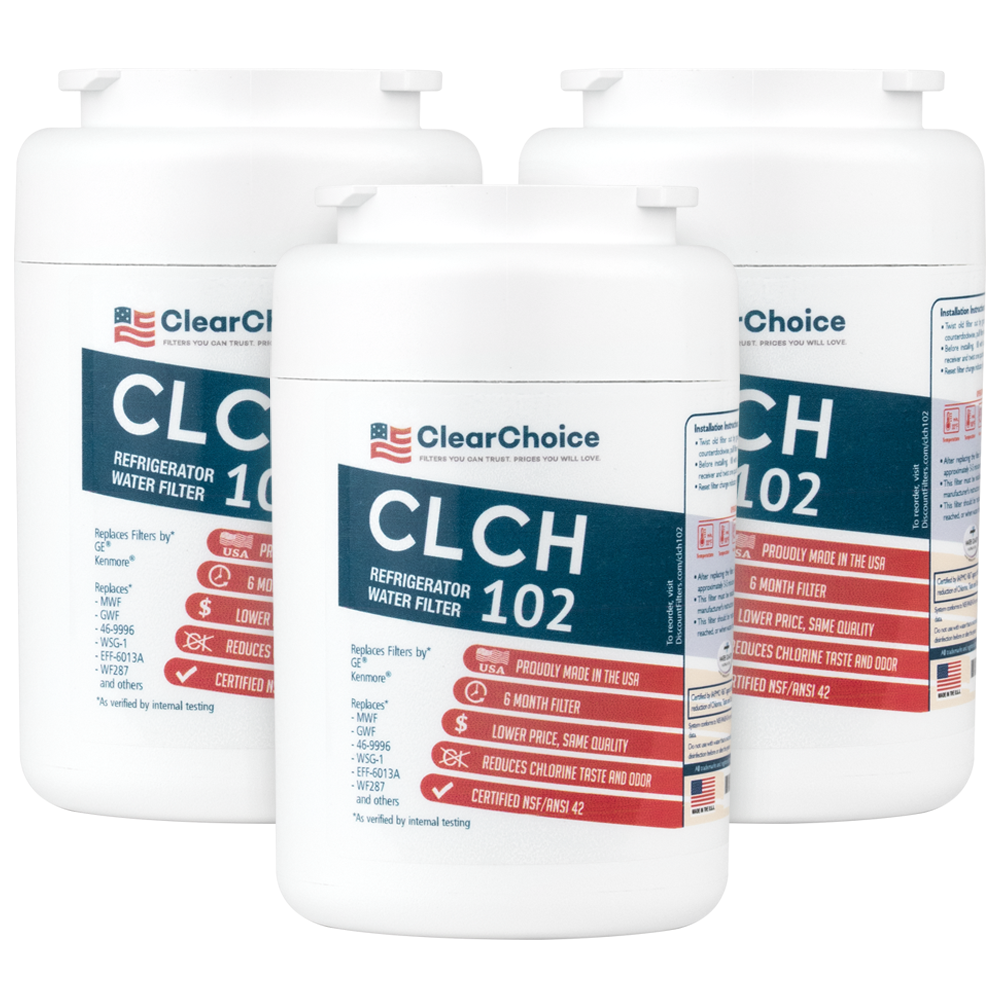 "Water quality is a big business and, unfortunately, there are a lot of bad actors out there.  Many of the companies making and selling refrigerator water filters are only certified for structural integrity and material safety, which only ensures that the filter isn't doing anything bad rather than proving that it's doing anything good.  We're proud to announce that our ClearChoice line of refrigerator water filters are certified to remove chlorine, taste and odor per the NSF/ANSI 42 specification.  Our filters are made in Indiana because it's important to us to control what goes in, so our customers can trust what comes out." says Tyler Dishman, President of DiscountFilters.com
DiscountFilters.com is already well known for its commitment to providing not only great tasting water but to incorporating the latest innovations and seeking out third party, independent verification of the quality of their offerings. The latest NSF/ANSI certification is another step toward providing consistently high-quality products for consumers.
What is NSF/ANSI Certification?
NSF standards set important benchmarks for water safety and even aesthetics and taste. Certification is designed to offer evidence that a business, brand or product is effectively delivering products and services that increase water quality and taste and that promises and claims made by the brand are 100% accurate. Certification improves consumer safety and confidence and ensures that a quality product is being delivered. Both aesthetics (NSF/ANSI 42) and safety (NSF/ANSI 53) are included in the standard certification testing by this public health and safety group. These important benchmarks cover everything from heavy metals to inorganics and Volatile Organic Chemicals (VOCs).
 "We are very excited about our latest certification and pleased to be able to offer our customers and clients the best water they've ever tasted, guaranteed!" – Amber Speer, DiscountFilters.com
The right water filter benefits the whole family; kids and adults are more likely to stay hydrated when water has the right taste and is totally odor free. It's fast and easy to improve the water in your home and office – and thanks to the latest NSF certifications, you can do so with confidence.
Summary
Article Name
DiscountFilters.com ClearChoice Fridge Filters are Now Certified NSF/ANSI 42
Description
Greenwood IN, July 13, 2017– Consumers using ClearChoice filters have long benefited from the clean, crisp taste, but the company went one step further and received official IAMPO certification. Certification involves a rigorous quality testing process by an independent third party that is committed
Author