GeneralAire G99-14 Air Filter Gauge Remote Kit
GeneralAire G99-14 | Our#: 112064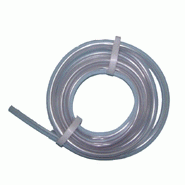 Description
---
GeneralAire G99-14 Air Filter Gage Remote Kit
The G99-14 Remote Kit allows you to mount your G99 Air Filter Gauge up to 10' away. Simple instructions allow you to locate the filter gauge where it is easy to see.

Save Your Furnace Tip #4:
MERV stands for Minimum Efficiency Reporting Value, and measures a filters' efficiency in removing small particles. The higher the MERV rating, the more particles the filter can remove.