20" X 25" X 1" Lifetime Permanent Washable Filter
Permatron 3856-2025LRG | Our#: 177896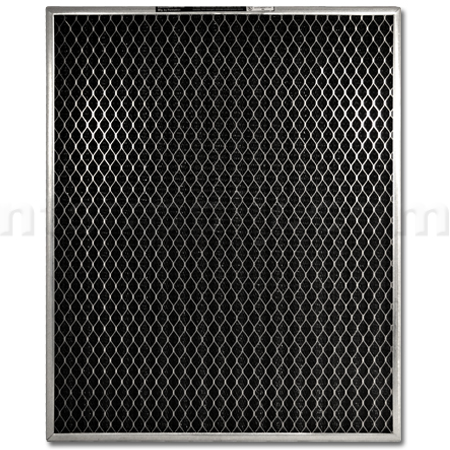 20" X 25" X 1" Low-Resistance, Electrostatic Permanent Washable Filter
20x25x1" Nominal
19½x24½x⅞" Actual
Washable

Description
---
20" X 25" X 1" Low-Resistance, Electrostatic Permanent Washable Filter

(actual size - 19-1/2" X 24-1/2" X 3/4")

Never buy another filter! Our permanent washable filter is designed to provide great value and last a lifetime. This durable filter is constructed with a combination of woven polypropylene media supported by heavy-duty steel mesh in a galvanized steel frame. The filter carries a lifetime warranty and is ideal for heat pumps, sensitive 90+ efficient furnaces and systems with limited air flow. This is the best and last filter you will ever buy.
FEATURES:

Designed to minimize initial resistance to airflow
Reduces the number of pollutants and allergens in recirculated air and keeps your HVAC system clean
Uses natural static electricity to attract and capture airborne particles
Washable - cleans up in minutes
Includes anti-microbial polymeric protection
Durable steel frame
Dirt won't get caught in the filter during washing - due to specially-designed drainage ports in the filter frame
Lifetime warranty

CLEANING INSTRUCTIONS:
Clean Monthly by rinsing your filter with running water. For tough dirt and/or grease, use a mild detergent (i.e., 409 or Simple Green) and rinse thoroughly with warm water.
SPECIFICATIONS:
Average arrestance efficiency - 74%
Initial resistance - 0.07" w.g.
Dust holding capacity - 110 grams








Reviews
---
Actual Sizing
Had To Add 2 X 2 Strips
Smaller Than Air Return
To Accommodate The
Central AC
Central Heating
Home
Comments about Permatron 20" X 25" X 1" Lifetime Permanent Washable Filter:
Actual Sizing was loose in the air return of my central air. Had to add 2 x 2 stripping in the return for the filter to mount properly. Otherwise the permanent, washable filter should provide many years of service.
Durable
Easy To Install
Good Fit
Good Value
Comments about Permatron 20" X 25" X 1" Lifetime Permanent Washable Filter:
The filters are worth the money. If you figure the coast of replacing them every month or two the reusable are cheapest way to go.
Questions and Answers
---
Product Documentation